Poster Samples (118)
These are the samples used in my Photographic Periodic Table Poster to represent each element. They are shown in the form of a tile exactly as they appear in the poster. You can order a beautifully printed copy of this poster here.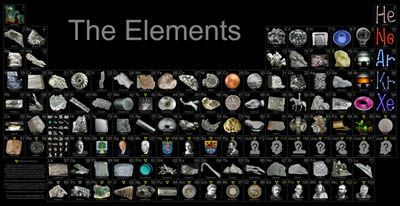 Click any element tile below to get the full entry for that element, or click on the sample picture to go directly to the description of that sample.

Text and images Copyright (c) 2010 by Theodore W. Gray.